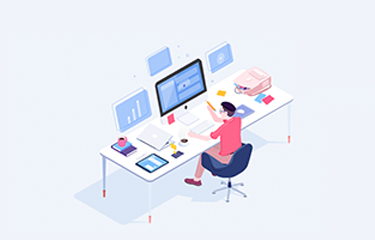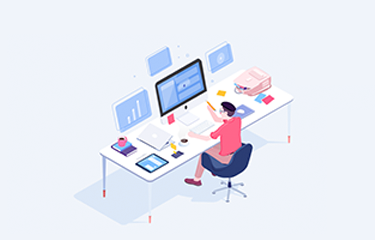 Giving you and your diners a peace of mind
* Hands-free, touch-less digital access
* Maintain physical distancing
* Provide the best care for your diners
It is an easy and modern way of showing that you are able to interact with your diners in a COVID-free manner by providing instant access to all your menus via a QR code!
1. Have ALL your menus uploaded
2. One annual fee with unlimited updates
3. No APP needed. Scan a QR code for instant access
4. Dynamic presentation with pictures, GIF & videos
5. Wine/drinks pairing with menu items
6. Data Analytics with user tracking & total views
7. It's more than a menu – increase followers on any of your social media; advertise your daily specials
Scan the QR code in the picture on the right for an example of our dynamic YEE Menu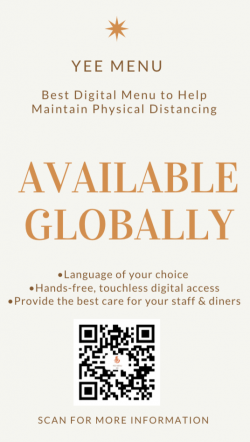 YEE Menu's versatile platform allows for a wide range of
applications in addition to being a menu.
For marketing and advertising purposes, the user can directly contact the restaurant by phone and connect to multiple social media platforms for ease of sharing.
In addition, links can be added to existing online reservation and ordering systems. Data is also collected to reflect demographics and views.
Other industries:
Besides being used in restaurants, YEE Menu may also be applied your wineries, retail shops and other consumer-related industries where it provides your clients with a touch-less, digital tool to view your products and services.
YEE Menu also has a global appeal since it can be presented in any language of choice!