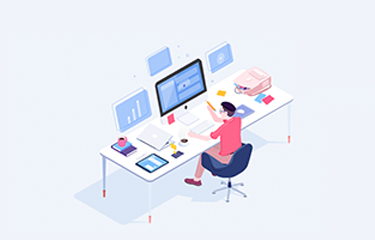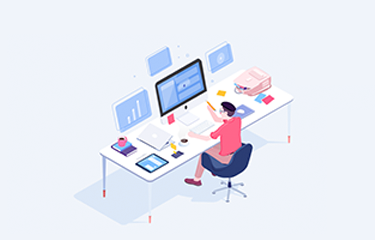 A WeChat official account is the official representation of your organization to the Chinese community with the closest equivalent being a Facebook Page but with much more capabilities. It enables users to follow you, receive notifications from your brand while at the same time allows businesses to provide information sharing, product marketing, and customer liaison all within one central portal.
With the prevalence of official accounts, a proper verified account gives your Chinese audience the confidence to the authenticity of the information and content that you provide.
WeChat Official Account Management
Our professional account management team helps keep your official account up to date with current articles, homepage button links, and auto-reply contents. Whether you're using one of our  service plans or has a customized management package, our team will provide the utmost care and attention to your account's details and needs.
Management services:
Article posting
Auto-reply coding
Customized service
WeChat Pay is an integrated function within the WeChat App and has over 1.1 billion daily active users.
Alipay was originally created to ensure security on the online mall Taobao. It is the largest 3rd party payment platform in the world, holding 54% of mobile payment market share in China.
WeChat, with over one billion active users, is an ideal platform to promote your business and extend your reach to the Chinese market. All users stay on the app whether they are texting their friends, searching for a service, or finding information about a company; thereby, making this an extremely powerful social media portal.
Whether you are new to WeChat or already have an existing WeChat presence, our experienced team can provide strategies, coordinate events, and customize WeChat marketing campaigns to build a solid foundation for your company on WeChat.
Whatever your budget or objective(s), our team will work with you and design a customized plan to achieve your goals.
Contact us for a free appointment to learn more about our capabilities and services.
KOL / Influencer Marketing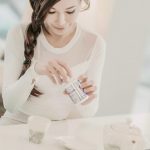 Influencers are an integral part of digital marketing. YEE Marketing can identify the specific KOL that matches your branding and promotional themes.
We customize each campaign from design to management in order to meet specific objectives. Our KOLs are on various social platforms including Instagram, WeChat, Redbook, and Facebook.
Our services include:
Identify specific needs and objectives
Matching your needs with KOL(s)
Full campaign management
Summary report after postings
The Modern-Day Business Card – An efficient and cost-effective way to promote your business to the Chinese market via WeChat, a super app with one billion active users!
With your YEE CARD, you can Highlight Your Bio, Showcase Your Products/Services, and Extend Your Reach To Chinese Audience by:
Attaching the QR code to your promotional materials
Emailing/texting/WhatsApp the QR code to existing or potential Chinese clients
Placing it on your advertising materials
Access is simple! Scan the QR code using with any iPhone camera, android with a scanning app, or WeChat and have an INSTANT kink to your listing to access the information.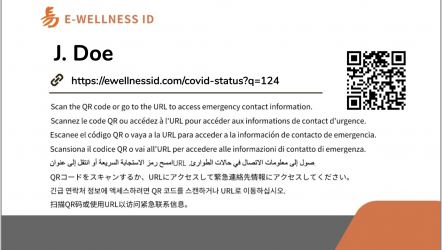 E-Wellness ID: 易康码
Whenever your health condition, language, or location is an issue, your E-Wellness ID will allow others to have instant access to crucial information.
Besides being your digital health record, E-Wellness ID also offers a Free COVID Status Card in support of physical distancing during this pandemic.
You can show your COVID status when you visit public facilities, meet with clients, show up for work, or attend social gatherings.
You can also REQUEST a COVID status when staff returns to work, students/teachers return to work or customers visit your restaurant.
Sign up an E-Wellness ID for your parents, children and other loved ones so there is a peace of mind whether they are at home, at school, or far away elsewhere.
To register or for more information, please visit ewellnessid.com.