Stefano Ricci Vancouver
First founded in 1972, STEFANO RICCI has transformed itself from a small family-run manufacturing business into an international luxury group with 600 employees worldwide (including all-Italian production and retail staff) with headquarters located in the hills of Fiesole covering a surface area in excess of 9,000 m2.
Stefano Ricci – founder, chairman and designer – is helped in the management of his eponymous brand by his wife Claudia and his sons Niccolò (CEO) and Filippo (Creative Director). STEFANO RICCI has a worldwide reputation for being a model Family business. The family is constantly committed to taking Italian fashion and its unmistakable style around the world, with 68 mono-brand boutiques including Flagship stores in the world's capital cities along with 19 shop-in-shops.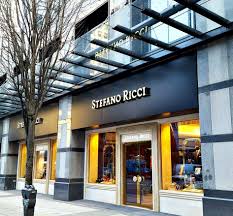 Service(s) provided by YEE Marketing:
WeChat official account application/set-up
WeChat official account management
YEE Cards