Vancouver College
Vancouver College is served by the Congregation of Christian Brothers and held in trust and operated by Vancouver College Limited. As a faith and learning community, our mission is to educate boys and young men from diverse backgrounds in the tradition of Blessed Edmund Rice. At the core of Vancouver College is a community of Christian Brothers and dedicated lay educators motivated by a spirit of faith and zeal.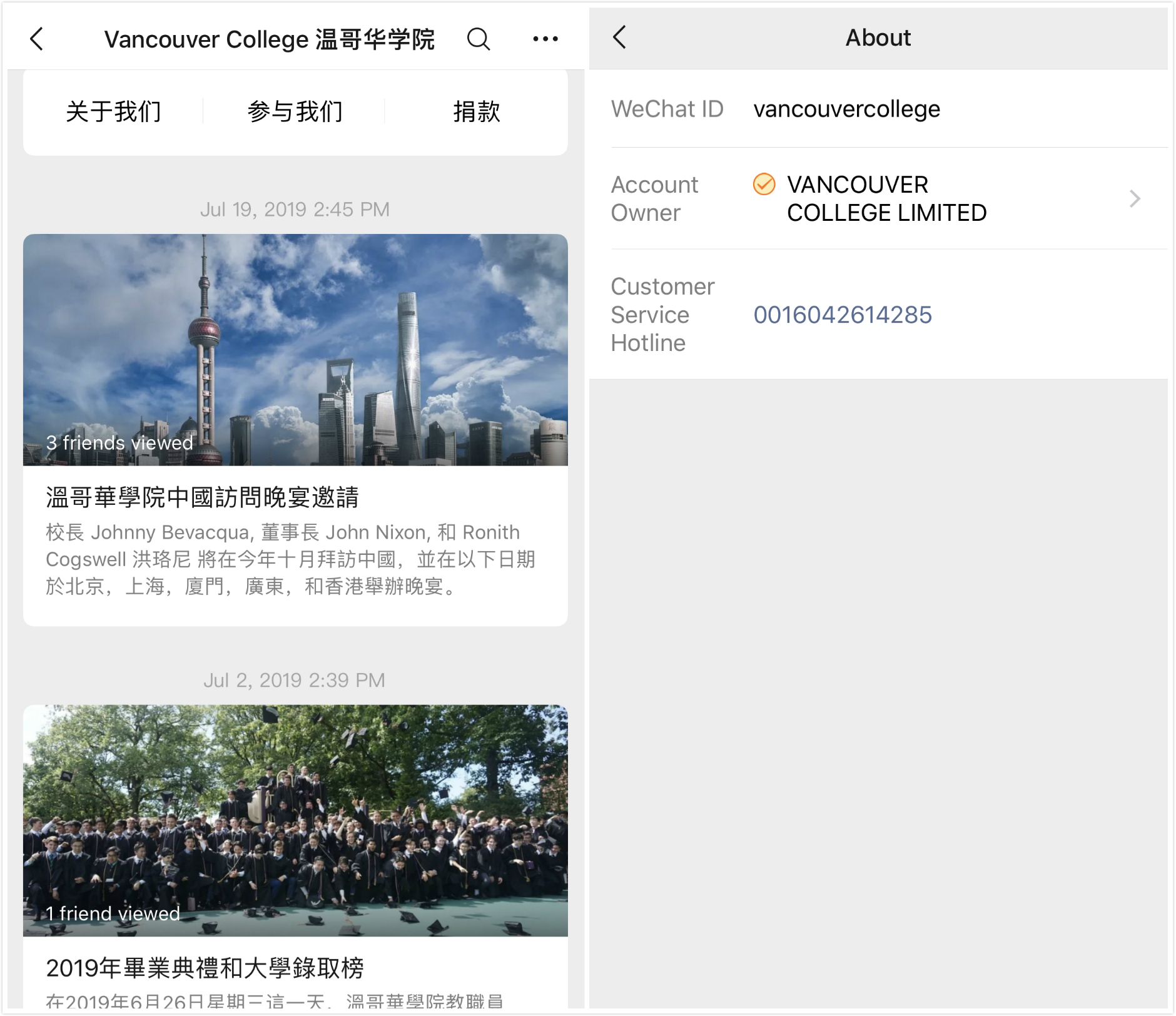 Services provided by YEE Marketing:
WeChat official account application/set-up
WeChat pay/Alipay payment portals.